How To Keep Control In A Relationship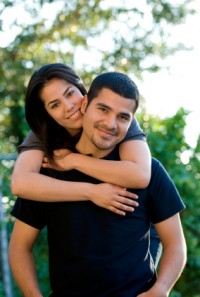 Today, we need to talk about control. Your control. Having it, using it and protecting it. Here's how it works. Women want control in a relationship. If they don't get it, they become frustrated. And the frustration will usually be directed at you. One of the ways a woman subtly gains control is by expecting a guy to pay for things. Now, here's where the 2 camps of men separate. On one side, you have the guys who understand the law of attraction with women. These are the savvy guys who realize the maintaining control builds attraction.
On the other side, you have the men who somehow allow control to be ripped from their grasp. And the more control they lose, the less attractive they become. Which side do you want to be on?
Economics, Sex And Control
Sex and economics are similar in at least one way. It's about market demand. Think about when a new gaming console is released to the public. Everyone clamors for the gadget and the price skyrockets. Control shifts from the buyers to the seller of the console. Sex and attraction work in the same way. The more you want the woman, the higher the price goes. The more you pay, the more control you lose.
Women know this. It's instinctive to them. And they'll use it to get you to jump through hoops to prove yourself. That is, if you let them. When women know you're into them, they begin to pull you along. They'll coax you into taking them out to dinner, buying them things and other nonsense to win them over. Some people call this "courting." I call it "being a wuss."
Why Courting Rips Control From You
The problem with courting is that it's a built-in control vacuum. In other words, each step you take to prove your worth and win over a girl sucks a slice of control out of your hands. Now, think about how that kills attraction. Women love to be around men who are in control. They want leaders. They want decision-makers. When control is ripped from your hands, it makes you less attractive. The irony is staggering.
How Attraction And Control Work Together
If you really want to be successful with the women you meet, don't lose control. Let them take you to dinner. Let them pay. Let them pursue you. If you're building attraction in women like I've been showing you, they'll be happy to do it. A lot of men get caught in the notion that we're supposed to pursue women and pay for everything. That's nonsense. And worse, it puts you in a position where you lose control and become less attractive.
You want to be attractive to women? Stay in control, show your edge and don't fall all over yourself trying to win her over.