How To Leverage A Woman's Competitive Nature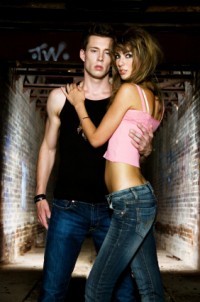 When it comes to men, women can be incredibly competitive. There are a lot of reasons why and I'll explain a couple of them in a moment. The important thing to realize is that their competitive nature affects their attraction to you. If you understand how it works, you can use it to your advantage. And if you've been doing the things I've been teaching you, talking to girls everywhere you go and busting on them a bit, it's probably already happening. Let's take a closer look.
Girls Want What Other Girls Have
Whether for love, power, or sex, women have always wanted the men that other women have. Frankly, I don't know why it happens; I'm not a psychologist. I just know it has always been the case and always will be. Have you ever been talking to a gorgeous girl and noticed other girls looking you up and down? They're doing that because you're immediately more attractive to them. They see the other girl laughing and having a good time with you and wonder what they're missing.
Think about that for a moment in context with what we've been talking about on this blog. When you walk into a room filled with attractive women, you approach them and start busting playfully, right? Most of the time, the women are going to love the experience. Finally, here's a guy who's not a wuss. He's not afraid to turn on the cocky charm. Do it right and they'll smile and laugh.
Now, think about how other girls in the room perceive this. They see other sexy women talking with you and have a great time. These other girls are going to want in on the action. A lot of them will actually come around, trying to get your attention. And that's when you can turn it up a notch. Here's how…
When a girl walks by (and she's obviously trying to see what she's missing), turn away from the woman you're talking to, look her in the eyes, and say something funny to her. Get a smile, get a laugh, turn back around, and start talking with the first woman again. If you do it with that cocky charm you brought with you, I can almost guarantee both girls will find you even more attractive.
Do you realize how powerful that is?
Don't Cross The Line
There's a fine line that separates a girl's competitive nature and jealousy. Gently leveraging a woman's tendency to want men with whom other girls are having a great time is fine. Jealousy, on the other hand, is a whole different ballgame. Don't actively encourage it, but don't shrink away from doing the things that make you more attractive to women. Approach girls wherever you go. Use your cocky charm to set them off their game. And don't worry about whether they'll like you. Pretty soon, the attention other girls will be giving you is going to send the message loud and clear.