PerfectMatch.com Review
I'm sure you already know that there are hundreds of dating websites online. Some are great. Some aren't. Some are great for specific goals. Recently, I had the chance to take a close look at PerfectMatch.com from a paid member's point of view. You get to benefit from that because I'm going to give you my thoughts on the site below. Let's pop the hood and explore whether or not you should join.
Notable Features
There are 2 features that stand out about PerfectMatch.com

. First, the involvement of Dr. Pepper Schwartz and second, her famous Duet Total Compatibility System. Apparently, she spent over 3 decades coming up with her system. Basically, it's a way members can find other members who are well-suited for them. The system analyzes your personality to identify certain traits and qualities. Then, it looks for members who have attributes that complement your own.
Dr. Schwartz's involvement in the site is actually surprising. She seems to have an active role. Match.com has Dr. Phil and other dating sites have their own high-profile folks attached. But, they're mainly for marketing. Dr. Schwartz has an actual presence.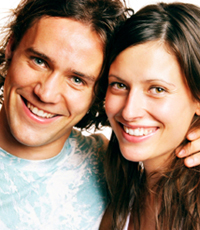 Besides those 2 features, PerfectMatch.com

has a nice Compatibility Search function so you can find other members based on their personality. Another convenient feature is their list of Icebreakers. When you find people you want to meet, you can use them if you don't know how to introduce yourself. They come in handy.
My Personal Opinion
Frankly, I found Perfectmatch.com

to be refreshing. I've been a member of other dating sites like Match. It seemed a little outdated. But, the Duet System and Compatibility Search on PerfectMatch was great. Within minutes, I found several women who had personalities similar to mine. It even lets you find people who have certain traits like strong decision-making skills. Plus, when I contacted support (just to test them out), I received a quick response. I'm impressed with the membership.
Membership Levels
Like a lot of dating websites, Perfectmatch.com

uses a tiered system of membership levels. Basically, the longer you agree to stay a member (and pay upfront), the less you'll pay per month. If you want to join for 1 month, you'll pay $59.95. The monthly price declines quickly with other membership levels. A 3-month membership costs $99.95. A 6-month membership costs $159.95. An annual membership runs $249.95. I had the 3-month plan, but each paid membership level offers the same list of features.
Finding A Partner On PerfectMatch
Finding people to meet on Perfectmatch.com

seemed easier than on other dating websites. They don't simply throw you into the deep end to swim with the sharks like a few higher-profile sites do. Instead, you take their Duet test and they'll help you find partners with similar (or complementary) personalities. If you'd like to get a taste of PerfectMatch, use their free 7-day trial membership. You'll have use of the features that are available to their paid members without the commitment. But, I have a feeling once you see what's on the other side of the membership, you'll want to join.
So, what's my rating for PerfectMatch? Well, given what I've seen and how the website is run (with Dr. Schwartz front and center)…