Princess Syndrome Causes, Symptoms, And Treatment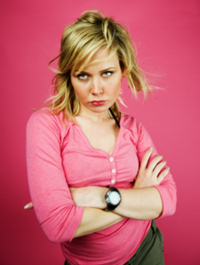 Princess syndrome is a mental disease that's effecting millions of females worldwide, females that have princess syndrome are usually dumb, slutty, attention whore seeking wanna-be princesses. Although this mental disease is known worldwide, one could put up a very good argument that it started in America due to the lameness of the media.
Who's at risk
Spoiled females
Females that try to be like others too much (read: insecure)
Females that turn to the media in search of a role model
Females with extreme jealousy
Females that feel the need to stir up drama to make their lives more exciting
Causes
Feminazism
Bad parenting
The media
Paris Hilton
Other girls with princess syndrome
Symptoms
Extreme insecurity
Urge to be the center of attention (read: attention whore)
Never taking responsibility for anything
Wanting everyone to know she's a princess
Drama queen
How to spot a female with princess syndrome
If 9/10 of her friends are ugly, this points to the symptom of insecurity. You should also note that these females are the type that play hard to get but are really total sluts.
If she's with 10 other bimbos that are just like her. Unlike the insecure female with ugly friends, these females are openly slutty.
If she has no real goal in life and thinks her looks will not only get her everywhere in life, but stick with her for the rest of her life – DELUSIONAL.
If she plays too many games. If you give into these games, eventually she'll think you're just a nice guy, and if that's the case then she'll just use you to show herself that a male is interested in her. This makes her feel wanted and temporarily cures her insecurity, don't give into these games.
If she tries to be like Paris Hilton
Stages of Princess Syndrome
The following 3 examples will show you the progression of this mental disease throughout a females life.
Early Stages of Princess Syndrome
Sweet 16: Audrey
This is the early stage of princess syndrome, where being the center of attention and letting everyone know you're a princess is more important than learning real lessons about life.

Advanced Stages of Princess Syndrome
The Moment of Truth: Lauren Cleri
This is the perfect example of the typical American girl living with princess syndrome. These are the girls that were good looking in high school, thought they'd stay that way forever and looks would get them everywhere, and as each year went on their good looks started to fade. These girls eventually settle down and end up living a normal life, but have to fill their lives with drama to make their lives feel important like they once were in high school.

Irreversible Stages of Princess Syndrome
Hilary Clinton
Can someone please just shut this woman up already? Hilary makes it seem like there's nothing wrong in lying, bitching, and always making yourself look like the victim. Hilary attacks Obama by saying he wouldn't have gotten where he is today if his skin color wasn't black, but can't you say the same thing about Hilary in a different sense? Where would Hilary be if she wasn't a woman? Let's be honest, a lot of her voters are delusional women that don't care about the issues and just want to see a woman as president, how many times have you seen an interview where a female is asked why she's voting for Hilary and her response is "It's time for a woman to be president!"? No, it's time for Americans to look at the issues instead of focusing all their attention on skin color and genitals.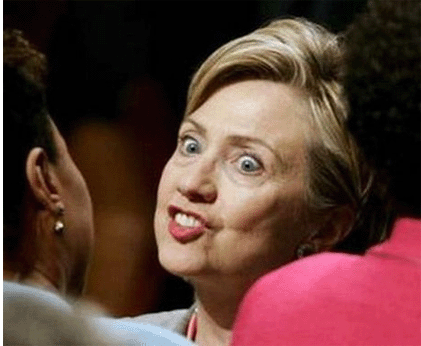 Treatment
When a female asks you a question with the sole purpose of temporarily curing her insecurity, answer truthfully. For example, if a female asks you if she has cellulite, and she in fact does, answer yes. You may think you're being mean, but lying to her to make her feel better will only catch up to you over time as her ego grows.
When a female constantly begs to be the center of attention, just ignore her. Allowing her to be the center of attention will eventually catch up to you.
Never let her lure you into arguments with her, this shows her that she has control of your emotions and that you have a weak heart. You don't need to let her know who's right or wrong, she knows the correct answer herself, and she's just stirring up an argument to make you say and feel otherwise.
Use them for sex or ignore them. You may think you're being mean by using them for sex, but they're using you to make themselves feel wanted and to cure their insecurities. Females with princess syndrome are whores, they love to be degraded, that's why these type of girls never go for the nice guys, they want some asshole guido douchebag. Nice guys are the ones that pamper them, so at the end of they day all they want to do is get fucked and call you their daddy.
And when all else fails, take a lesson from Sean Connery…
There isn't always a way to cure princess syndrome, and with treatment, it may still be possible to spread princess syndrome. Slapping a bitch may not prevent all recurrences.