REVENGE of the MySpace Angles! (PICS)
So even after we tried to warn you with our Beware the dreaded "MySpace Angles" post you've refused to give up on the hope that your MySpace hottie is, in fact, who she says she is. After all, she's great, right? You two talk about EVERYTHING together through instant messenger and on the phone and you get along so well. She's really into hearing about your ten hour long gaming marathons and doesn't mind at all that you still live with your parents. She's absolutely perfect. And incredibly HOT as well. After all, you've seen the pics to prove it.
But she still continues to shy away every time you mention meeting up face-to-face. She's always got "that thing" going on this weekend or she's just "oh-so-super shy" and tells you "maybe next week…or something." So what gives, huh? It almost makes you start to wonder if…well, you know.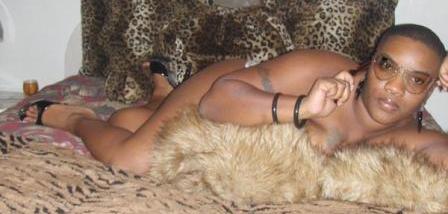 Well, far be it from us to tell you who to love. After all, beauty is only skin deep. We didn't write the original post to be mean-spirited at all. However, we did feel it was nothing short of our civic duty to shed some light on the oh-so-pervasive phenomenon of the MySpace Angles.
It happens every day, guys. And it could be happening to you RIGHT NOW.
We also enjoyed the comments from the ladies that felt the need to let us know that guys can be just as fraudulent in their portrayal of themselves online as young women can be. While we are ecstatic to have the feedback, we are compelled to point out that it's not necessarily a newsflash that guys lie about themselves online. Unless you really thought that we believed every anonymous poster online was six-foot-three with chiseled muscles and a bank account that would PWN Donald Trump's. After all, there is a reason we aren't posting pictures of ourselves here: you'd just run away from your monitors screaming only to be found hours later huddled in a corner shivering in fright.
Yeah, we know that guys lie too. But the girls are just more fun to laugh at. Sorry, ladies. But you keep on filling our inbox, ok?
So we've dug a little deeper and have successfully brought to you a second installment of the infamous MySpace Angles phenomenon. These lovely ladies are well aware that they don't quite fit the mass media-portrayed, rail-thin body type of what pop culture says they are supposed to look like. But are they shying away from all the benefits that the magic of online social networking websites can bring them? Heck no, they aren't!
These enterprising young women are working with what they got in ways that should be admired and even celebrated. They have taken a canvas that they know most shallow, modern men would pass over and skillfully turned it into a work of art that would make Monet jealous and Da Vinci horny.
So the next time you steer your browser over to MySpace, Facebook, or any other social networking or dating site, take a real close look at the lighting in those pictures. Check out that angle shot for what it really is. Because you may be staring at what may ultimately go down in history as the perfect crime. Because whether it's you or the next guy that comes along, someone is destined to get all the lovin' that they can handle.
So cute. So nubile. So pale. So pained, but beautiful: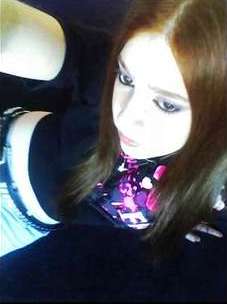 So where the HELL did CarrotTop come from?!?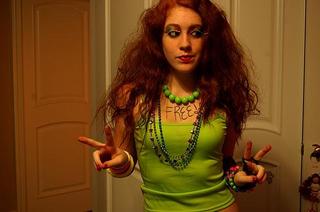 Great smile and pretty eyes. She tells you that's her brother beside her so you won't be jealous.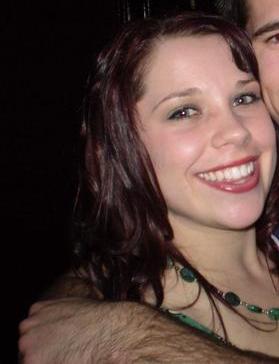 But it wasn't her brother. It was her last dinner. And you're next.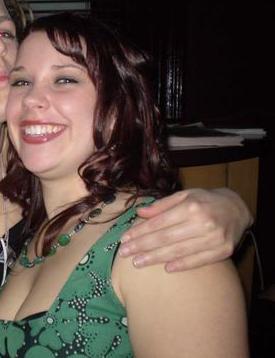 Who doesn't love the prim, shy librarian look?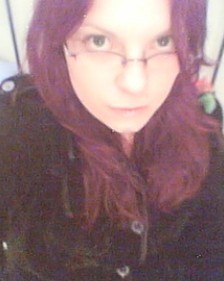 Wow! That librarian fantasy sure fades fast in the light of day!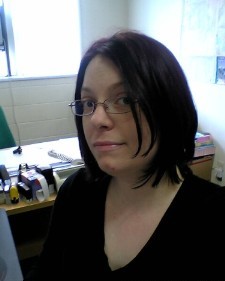 Ah, the requisite MySpace kissy face. So adorable: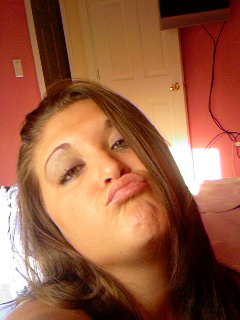 Hey, where are you going? She was gonna give you a kiss!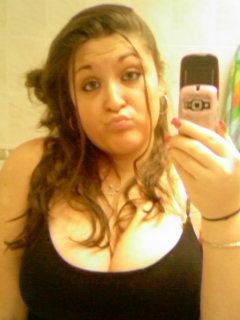 Cute and coy. And that shot of the "goods" is certainly an accident: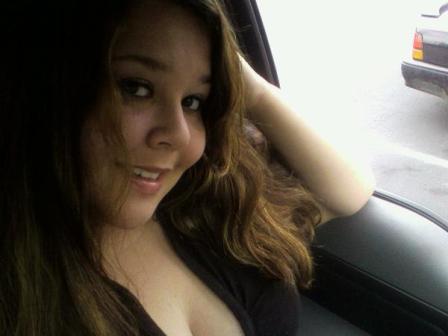 Looks like there are plenty more "goods" where those came from.

Nothing cuter than a little emo dreamer in the over-the-head angle shot: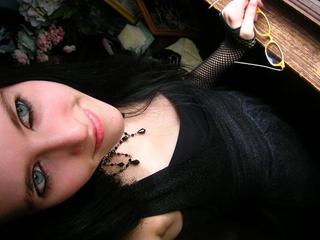 Oh my! Quick! Raise the camera up! Up, I say!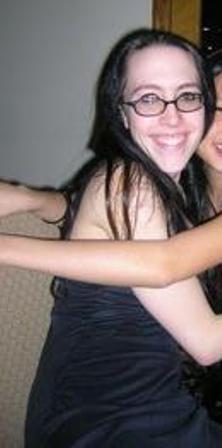 Black and white sad shots almost always turn out well: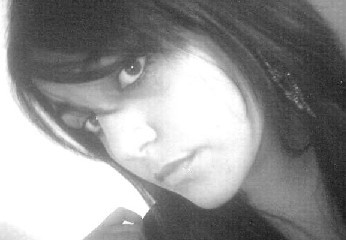 Moo U. semi formal pics in the light of day – not so much.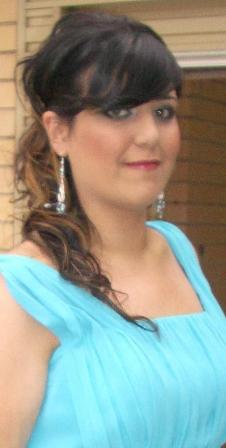 This pic is all sweet. Definitely a lady you want to take home to meet mom: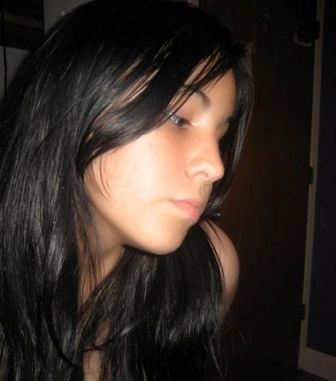 But the second pic is of a chick that will fight you for the last beer! Or forty ounce!

Finally, we all know that MySpace is the home of the emo hotties showing cleavage.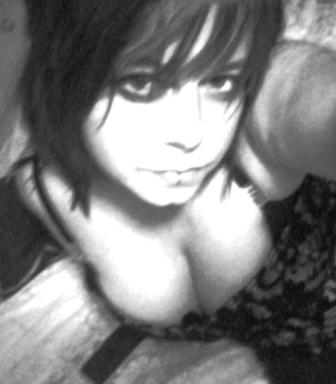 But when the hell did it become Transylvania?!?!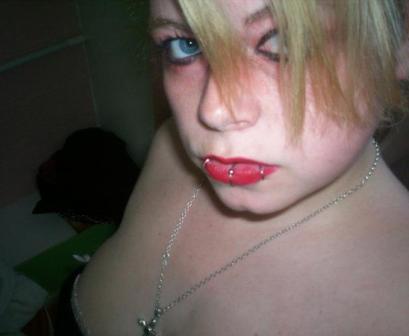 Angle and Reality pictures were provided by the detectives at BB misc.