Smell Yo Dick Examined
Everyone, including me, has been having trouble comprehending the message in the song "Smell Yo Dick". You really have to wonder what must be going through someone's head to actually talk or even think about smelling dicks at five in the morning. To better understand this revolutionary new way of finding out if your partner is cheating on you, I decided to make a graph illustrating the simple three step process.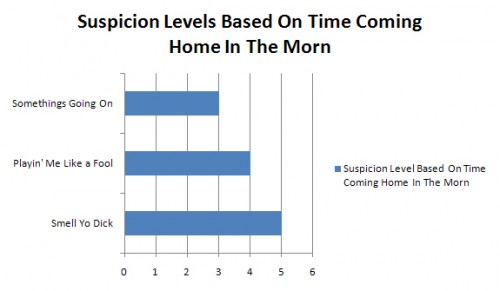 Now that you get it, try listening to the song again. Unfortunately for me, this song is so ridiculous that it left me in absolute awe once again and I'm back to square one of not knowing what the f*ck the message is.